Home Power Washing Tips
Home power washing is an easy way to clean the outside of your house, remove stains and baked-in dirt, and prepare surfaces for paint. It's also an important preventative maintenance task that will keep your home looking its best and protect it from harmful elements like mold, mildew, and dust.
Clean Siding
Pressure washing your home is a great way to remove dirt, mildew and other grime from your exterior surfaces. However, it is important to use proper cleaning techniques when power washing to prevent damage to your siding and other parts of the house.
Before you start power washing, clean all areas of your siding with a soft cloth and a garden hose to remove any loose dirt or mildew. Also, make sure to test a small section of your siding to see if the detergent or cleaner you plan to use works with your siding.
Clean Gutters
Your gutters are designed to divert rainwater away from your home, but when they become clogged, they cannot do their job. If left unattended, clogged gutters can cause water damage to your roof and your house. They can also lead to ice damming and other dangerous conditions.
Cleaning your gutters with a power washer can be a quick and effective way to get them back in good shape. However, it is important to follow certain safety precautions so that you don't injure yourself while cleaning your gutters.
Clean Windows
Window cleaning is a must if you want your home to look its best. It's a great way to boost your curb appeal and make your house more attractive to potential buyers.
Using a pressure washer is one of the most common methods to clean windows. But it's important to use the right technique to ensure your windows are not damaged.
Clean Decks
Home power washing is a great way to keep your deck looking fresh. It can remove stains and grime, and it's quick and easy to use. However, if you're not careful, it can also cause damage to garden plants and shrubs around the deck, which can be a serious problem. To avoid this, it's important to wear the appropriate safety gear when using a pressure washer. That includes work gloves, enclosed shoes (preferably steel-toed boots), safety goggles and ear protection.
Clean Patios
If you're looking for an easy and efficient way to keep your patio clean, home power washing is the ideal option. It's effective at removing built-up dirt and grime, as well as helping to control weeds and moss.
Start by clearing your patio completely, moving lawn furniture and other decorations out of the way. Scatter cat litter over the surface to soak up spills and stains before you begin the cleaning process.
Clean Driveways
Home power washing is an effective and affordable way to restore and extend the lifespan of a driveway. It can break up oil stains, remove weeds, and clean dirt buildup. A soiled and stained driveway is not only unsightly but can also lead to environmental problems like polluted water and mold.
Before power washing, make sure to remove toys, lawn furniture and other items that can get in the way of your work. You'll also want to check any trip hazards that may be nearby.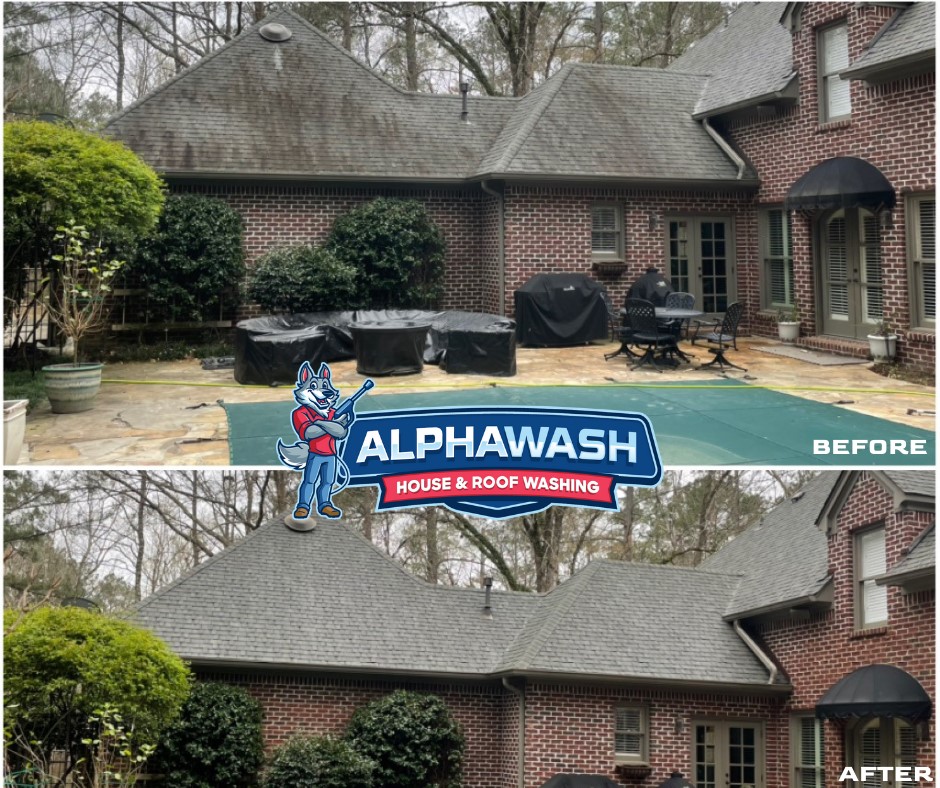 Clean Fences
Fences are a key part of your property's appeal, and a fresh look can help your home increase its value. Getting rid of dirt, grime and mildew can give your fence a clean, bright look that can draw more attention to your yard and home.
Power washing your fence with a pressure washer is an effective way to get it looking good again. The key is to use the right pressure washer detergent and spray pattern.
Clean Roof
Home power washing can extend the life of your roof as well as improve your home's curb appeal. It also removes any dirt or debris that may have been caused by a recent storm.
Moss and algae can grow on your roof shingles over time, especially in humid environments. They can cause shingles to dislodge and soften, which can lead to water leaks.
Professional power washing will use a soft wash technique to remove these contaminants, which reduces the risk of damage to your home and roof.
1818 Lk Rdg Rd, Birmingham, AL 35216
(205) 784-0068