How to Choose the Best House Power Washing Cleaners
In this article we'll discuss how to choose the best house power washing cleaners. Power washing your house is a great way to clean it quickly and efficiently. Not only does it clean the exterior of your home, but it can also be used to clean the interior as well. In just a few hours, you can have your entire house looking like new.
There are a few basic supplies that you will need for this project including a power washer, ladder, bucket, and some cleaning solutions. You can buy or rent a power washer, and most hardware stores carry ladders in different sizes. Buckets are easy to find at any store. As for the cleaning solutions, there are many options available online or at your local hardware store.
Before you begin, make sure to read the instructions on the power washer and any cleaning solutions you are using. This will help ensure your safety as well as ensure that you get the best results. Check for any furniture or other objects in the area that may be a hazard when using the power washer. Once everything is clear and all safety measures are taken, start with a low pressure setting and work your way up until you find the perfect balance between pressure and speed to get the job done effectively.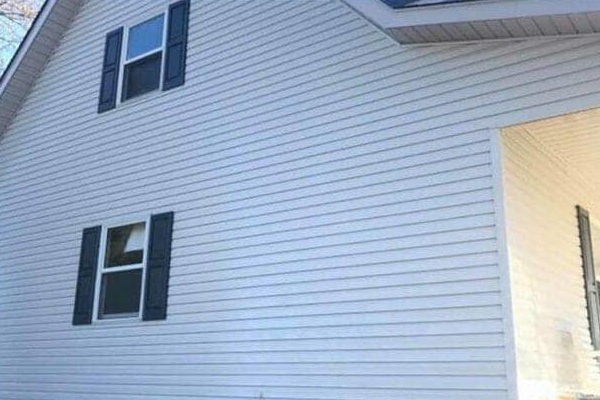 When it comes to cleaning solutions, there are many options available depending on what areas of your home need cleaning. For example, some cleaners are specifically designed for wood surfaces while others can handle vinyl siding or stucco. Make sure to read the label carefully and follow the instructions.
After you're done power washing your home, make sure to rinse it thoroughly with clean water. This will help remove any residue from the cleaning solutions and prevent it from corroding the exterior of your house. Then let everything dry completely before replacing any furniture or objects in the area. 
Power washing is a great way to clean your house quickly and effectively, but remember that safety should always come first. Make sure you take all precautions when using a power washer and use the right cleaning solution for each surface for optimal results. With just a few supplies, some patience, and following these tips, you can have your house looking brand new in no time!
House cleaners have many benefits, the most obvious of which is that they can help keep your house clean and looking new. However, there are other benefits as well that may not be as obvious.
House cleaners can help you save time. If you have a busy schedule, it can be hard to find time to clean your house. A house cleaner can take care of all the cleaning for you, so you can free up your time to do other things.

They can also help you save money. By not having to buy cleaning supplies or hire a maid, you can save money in the long run.

House cleaners can also help you maintain your home's value. A clean and well-maintained home is more appealing to buyers if you ever decide to sell, and it will likely sell for a higher price than a home that is not well-maintained.
Overall, house cleaners provide many benefits that can make your life easier. If you are looking for a way to keep your house clean and looking new, hiring a house cleaner is a great option!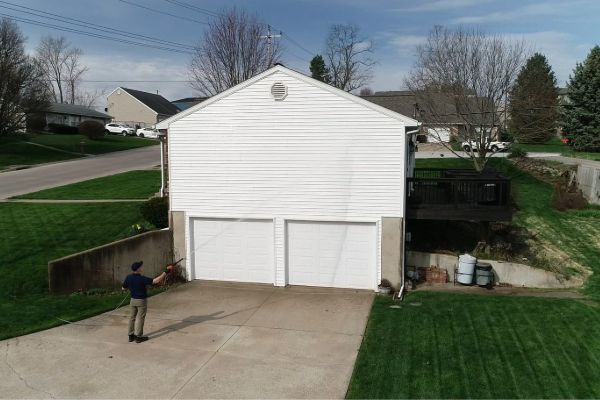 1818 Lk Rdg Rd, Birmingham, AL 35216
(205) 784-0068