How to Save Money on House Power Washing Cost
If you're looking for ways to cut costs on your home maintenance expenses, then power washing your house might be a great place to start. With the cost of power washing services varying greatly depending on which company you use and the size of the property being washed, having an understanding of exactly what should go into pricing these services can help ensure that you find an option that works within your budget. In this blog post, we'll discuss some helpful tips on how to save money when it comes to house power washing cost – from identifying potential deals from local businesses, maximizing any discounts available and more. Read on if you'd like to learn how to get the best price possible and make sure you don't overspend!
Research Different Power Washing Companies and Compare their Rates 
Doing research and comparing rates between different power washing companies can help you identify potential deals or discounts that you may not have otherwise known about. Look at customer reviews and ratings to get a better understanding of the quality of services each company provides, as well as their overall reputation in the area. Knowing which companies offer the best prices and most reliable service can help you make an informed decision about who to hire for your power washing project. 
Consider Doing the Job Yourself if You have the Time and Resources 
Undertaking a pressure washing task yourself can be an immensely satisfying and rewarding experience, especially when you possess the time and resources to accomplish it proficiently. Not only does it allow you to develop a better understanding of the intricacies involved in the task, but it also aids in honing your skills while fostering a sense of self-reliance. Furthermore, executing a project independently can provide an opportunity to save on expenses that you might have otherwise spent on hiring a professional pressure washer. As such, consider weighing the potential benefits and drawbacks before embarking on any job, as assessing your capabilities and resources will greatly influence the overall success of the endeavor. Ultimately, embarking on a do-it-yourself project can be both an enriching professional experience and a productive exercise in self-development.
Rent a Power Washer from Your Local Equipment Rental Shop 
As a professional striving to maintain a pristine appearance for your home or commercial property, do not overlook the benefits of renting a power washer from your local equipment rental shop. These powerful machines can help you achieve impeccable cleanliness, whether you need to wash away grime from your patio, clean your siding, or treat your walkways to a much-needed makeover. Renting a power washer is not only a cost-effective solution for those periodic deep-cleaning tasks but also allows you to enjoy the benefits of using professional-grade equipment without the commitment of a purchase. So, save yourself time and effort by opting for a power washer rental and bring back the sparkle and shine to your property. 
Contact Your Local Power Washing Company to Ask About Discounts or Special Offers 
Investing in professional power washing services can effectively redefine the aesthetics and cleanliness of your property, while also offering long-lasting protection from the elements. By contacting your local power washing company, you may be able to reap the benefits of their valuable expertise and obtain exclusive discounts or special offers that cater to your specific needs. These businesses often have seasonal promotions or bundled services that can save you both time and money, while keeping your property looking its best. A quick conversation with a representative can not only help you better understand the range of services and options available, but it can also reveal surprising opportunities for savings – a win-win situation for any property owner. So, do not hesitate to reach out to your local power washing company and inquire about how they can enhance the appeal and value of your property while allowing you to save in the process.
Try Using a Pressure Washer to Clean Windows, Gutters, Decks, Driveways and Other Surfaces Around the House 
In addition to the professional power washing services offered by local companies, a pressure washer may be just the tool you need to tackle those tedious cleaning tasks around your home. From stubborn dirt and grime build-up on driveways, decks and gutters to refreshing windows with a streak-free shine – these versatile machines can provide an easy, effective and energy-efficient way to clean a variety of surfaces. Furthermore, the adjustable pressure settings, flexible nozzles and convenient attachments can help you customize your cleaning experience without damaging delicate materials or adjacent areas. As such, try using a pressure washer for those common areas around the house that tend to accumulate dirt and dust – you just may be surprised at the results.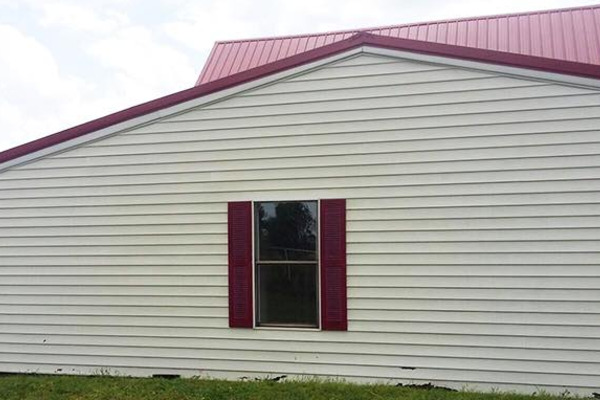 1818 Lk Rdg Rd, Birmingham, AL 35216
(205) 784-0068